Welkom! 12-10-2012
Kijk hieronder verder voor onze fotogallerij en trouwvideo!
De bruiloftsvideo wordt het best bekeken in Google Chrome, of als MP4 bestand.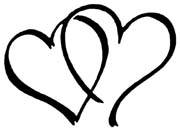 Iris en Arjen
Voor het afspelen van de video is Google Chrome, Firefox, Safari of Internet Explorer 8 of hoger vereist.
U kunt tevens de video downloaden via onderstaande links.

Download MP4 bestand (beste kwaliteit) - Download WEBM bestand - Download OGG video bestand (minste kwaliteit)
(allen af te spelen met onder andere VLC media player)